One day in Guangzhou: places worth visiting
In this article
Make a walk along the streets, get a bird's-eye view of the night city, look at the building designed by Zaha Hadid and other things tourists «must-do list» includes: find time to do them in Guangzhou during your trip!
Guangzhou is an hour's drive from Foshan, where our office is located. It is a popular port city, its territory is about three times the size of Moscow. The history of Foshan goes back thousands of years!
At the same time, if you want to enter the spirit of the city and have a rest from shopping, you don't need to stay here for weeks: main touristic hot spots are located in the downtown. We advise you to stake out a day for visiting them. Make a note of some locations from our list.
Explore main square of the city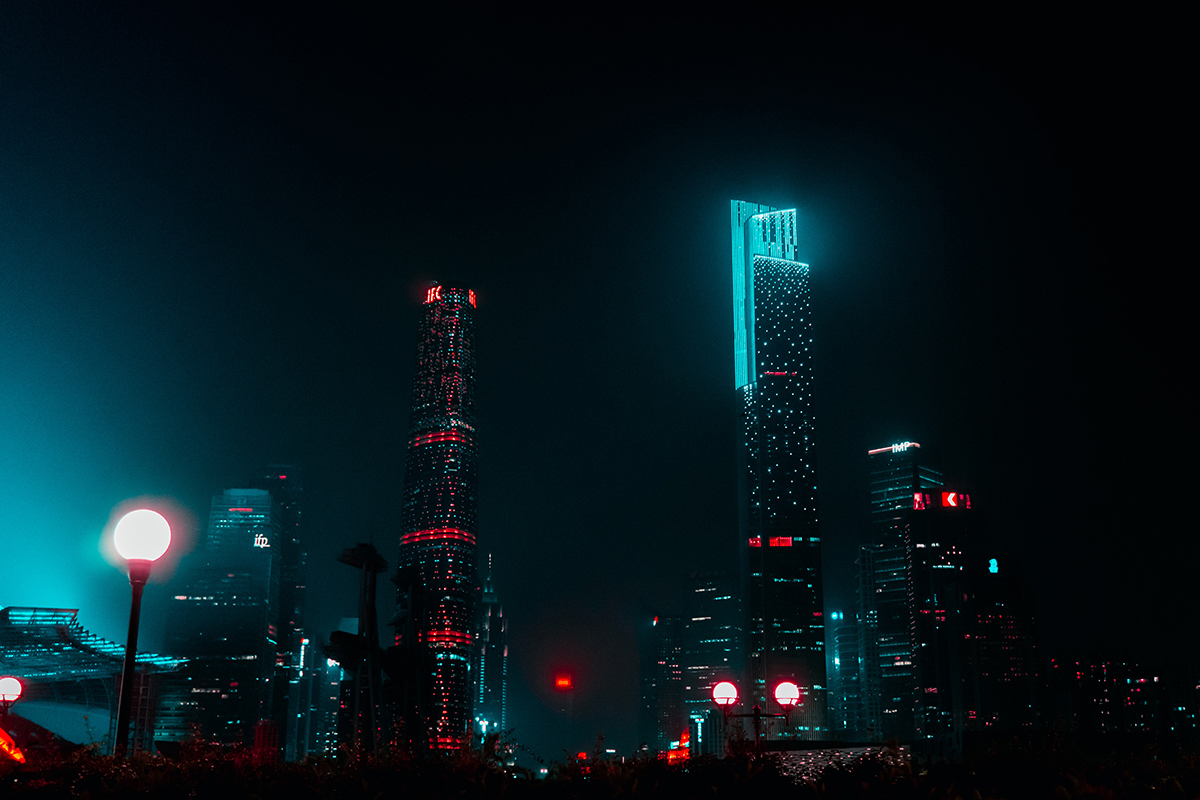 Hua Cheng Square combines both townscape and the beauty of nature, it is buried in verdure and extends for 56 square kilometers. This square is surrounded with numbers of skyscrapers and you can see a "singing" fountain in the center (the show starts at 8.00 p.m. every evening, don't miss it!). There are also plenty of exotic wayside trees, benches, restaurants, and cafes.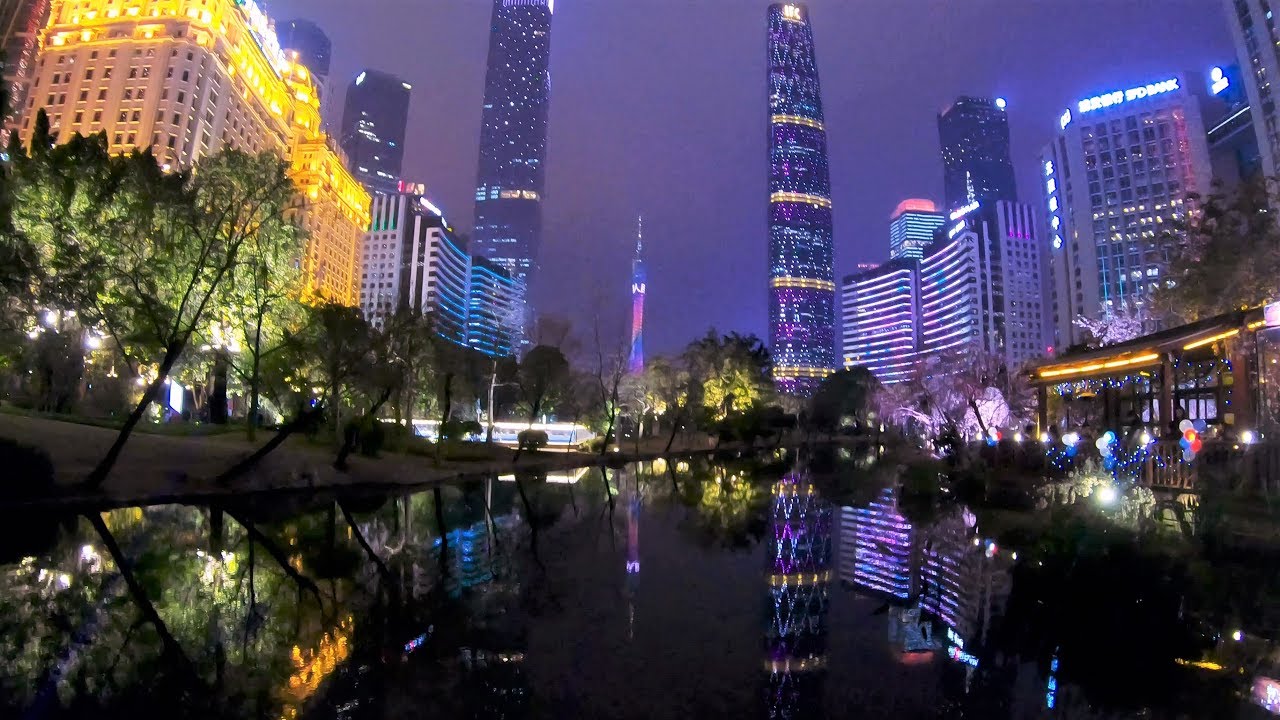 Hua Cheng Square and most of the buildings around it are new, they have been opened for visiting before the 2010 Asian Games. This place is suitable not only for a walk but for enjoying modern architecture as well.
Pop into the city library and museum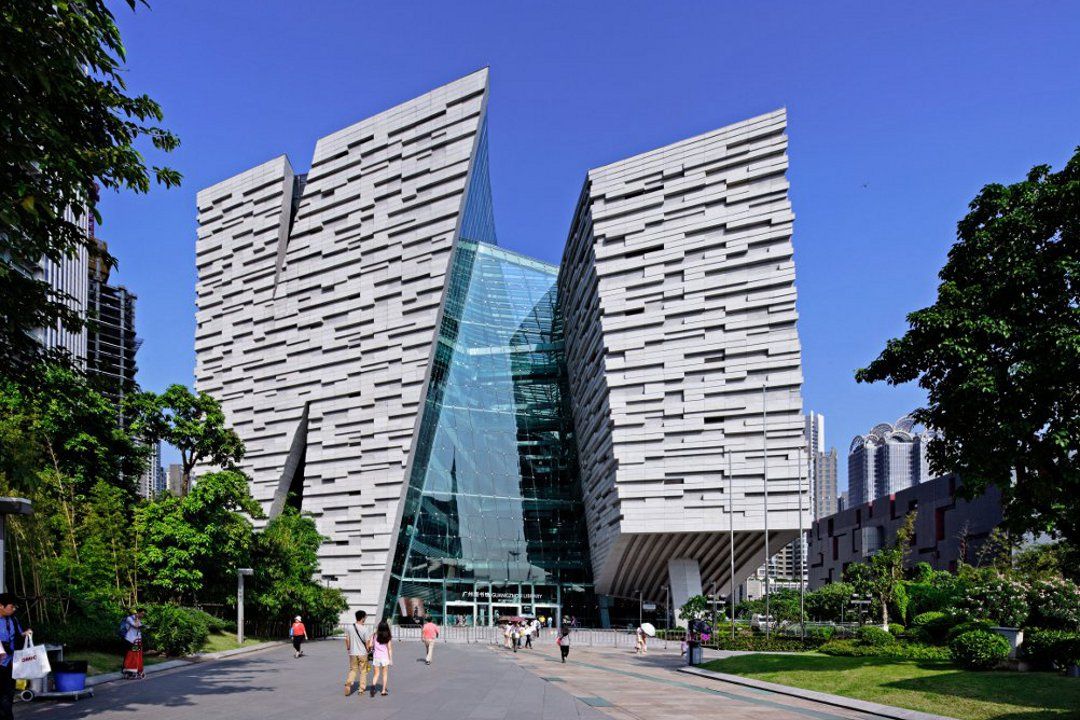 You don't need a special subscription and attentively look at all the exhibit items, just pop into for a few minutes: the city library (Guangzhou Library) and Guangdong province's museum (Guangdong Museum) are among the most recognizable buildings of the city.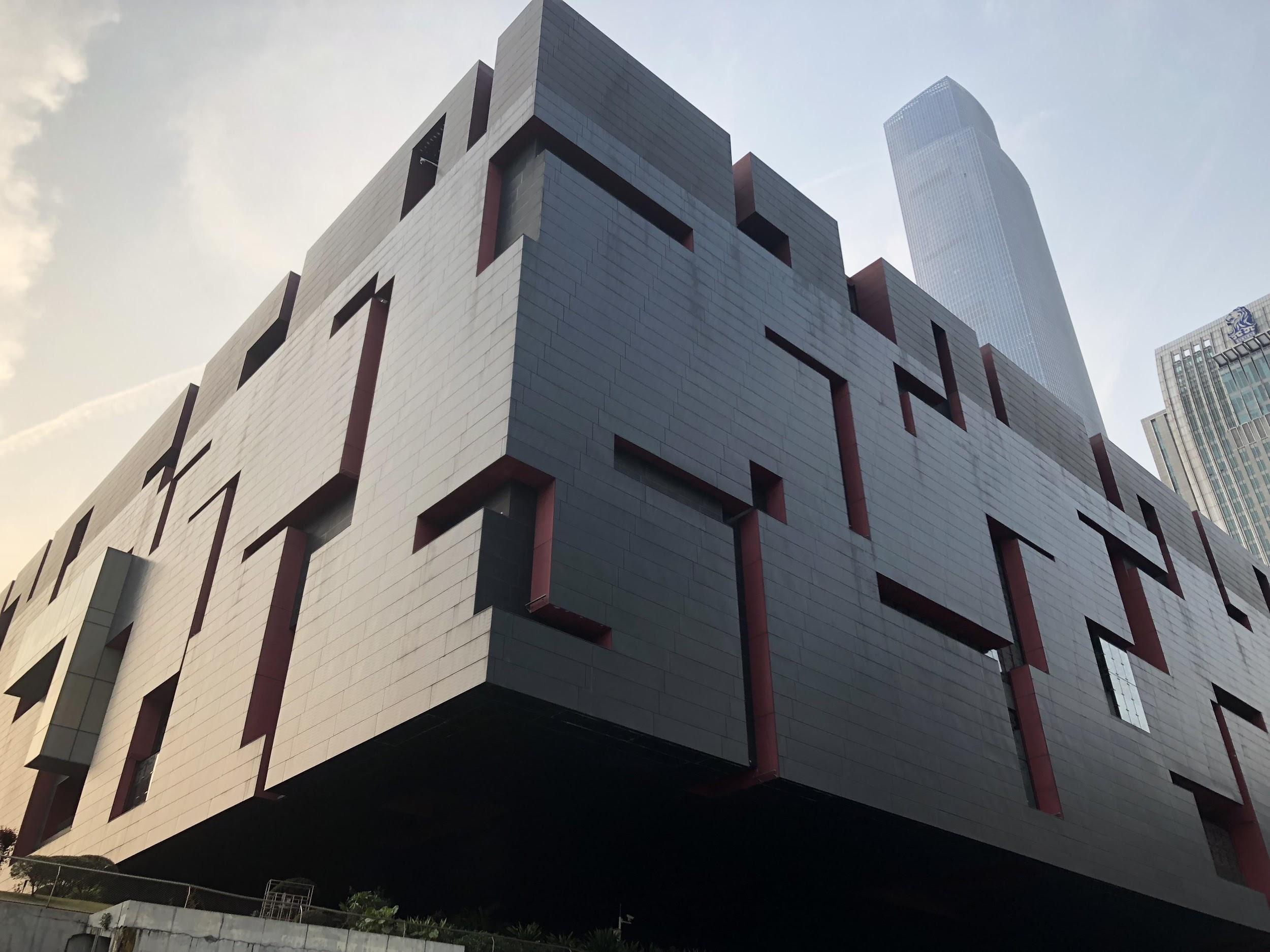 The museum's building is covered with aluminum panels and fritted glass. It is the reference to Chinese traditional technique of ivory carving. The museum is designed by Rocco Design Architects, which is also known for its modern hotels and skyscrapers projects in China.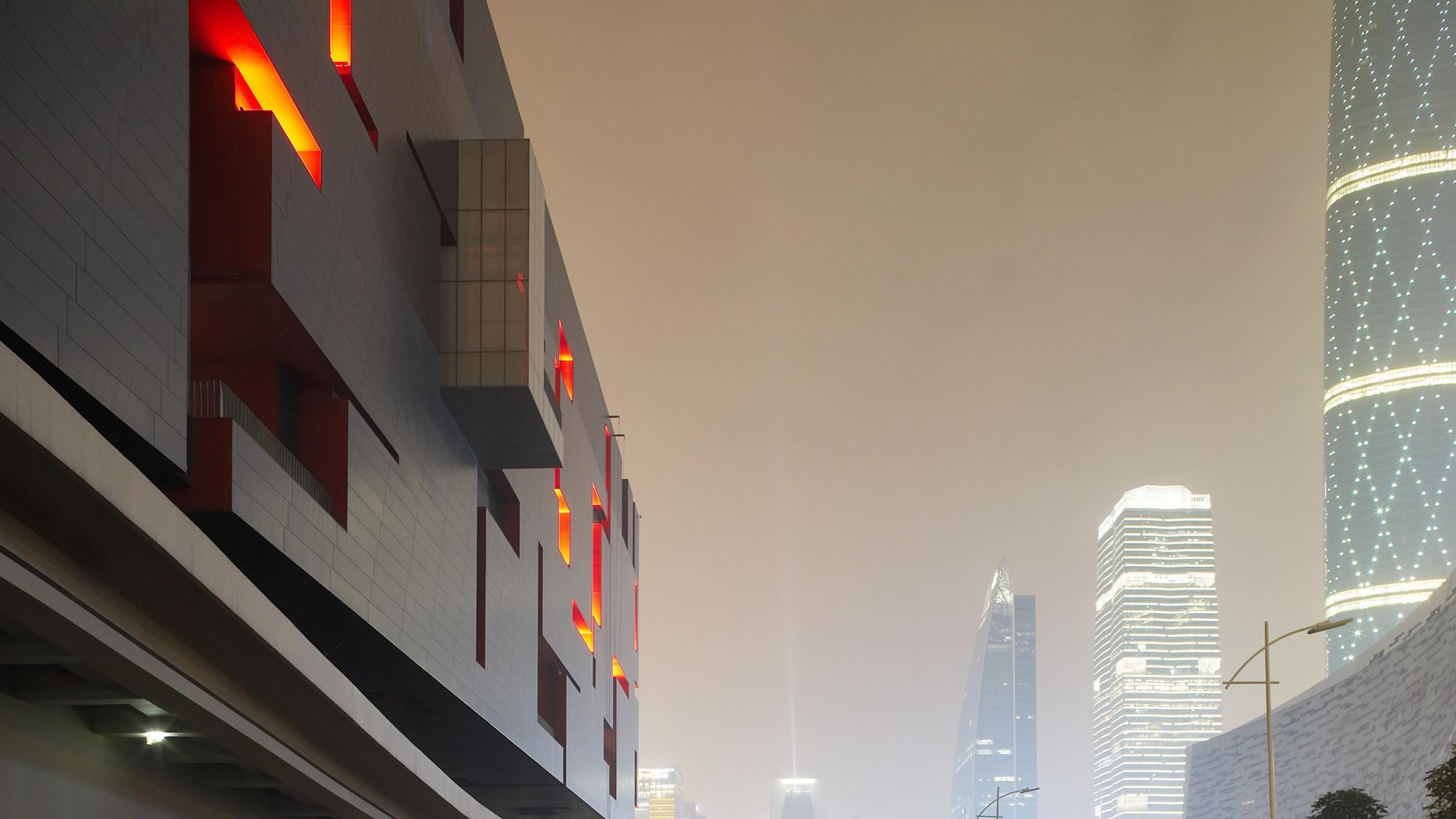 The nine-story building of the library (the area is about 100 000 SQM) is designed by Guangzhou Design Institute. Its outside style has something in common with other buildings nearby, and the way its walls have been constructed allows to reduce the amount of sunlight inside so people can save the energy they waste for conditioning.
Look at the building designed by Zaha Hadid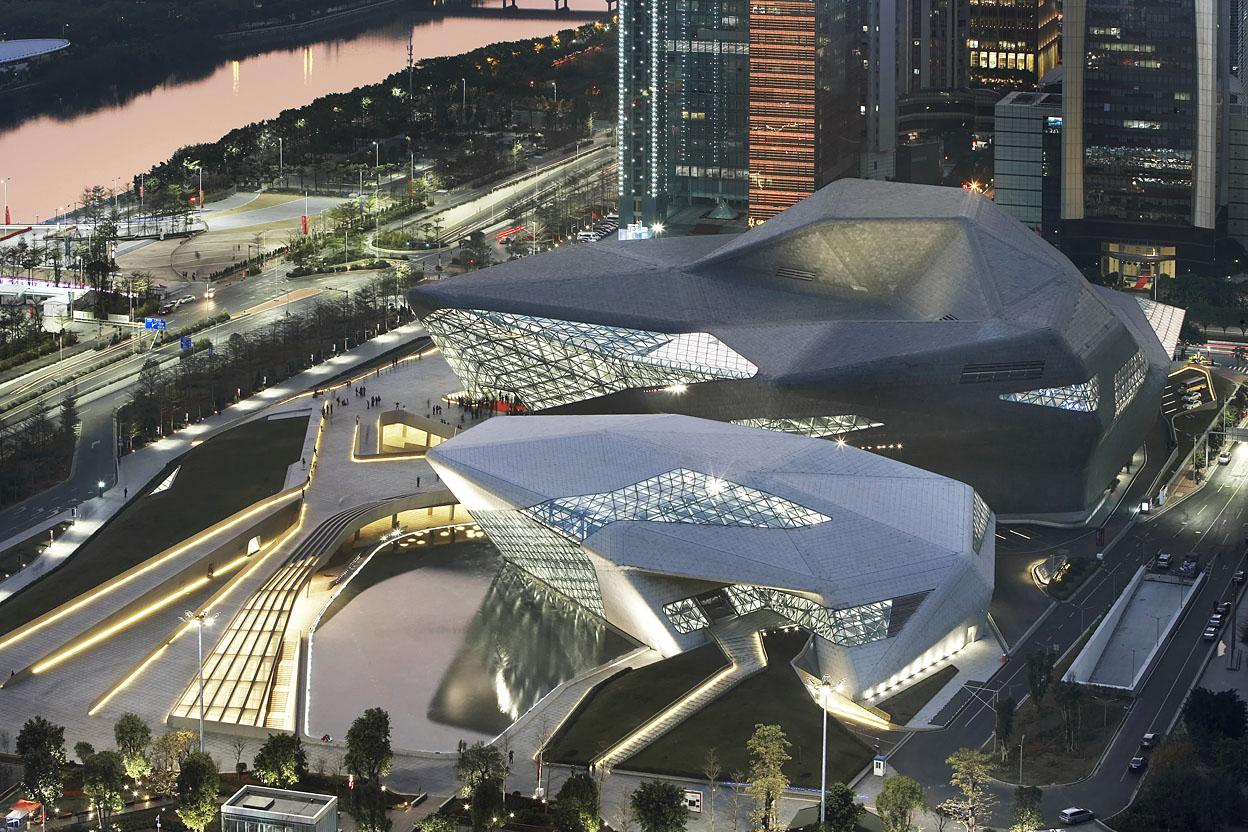 The building of Guangzhou Opera House (1 800 seats, the area is about 70 000 SQM) makes the top three biggest opera houses in China, it is considered to be one of the best Zaha Hadid's projects and it's really significant to world's architecture.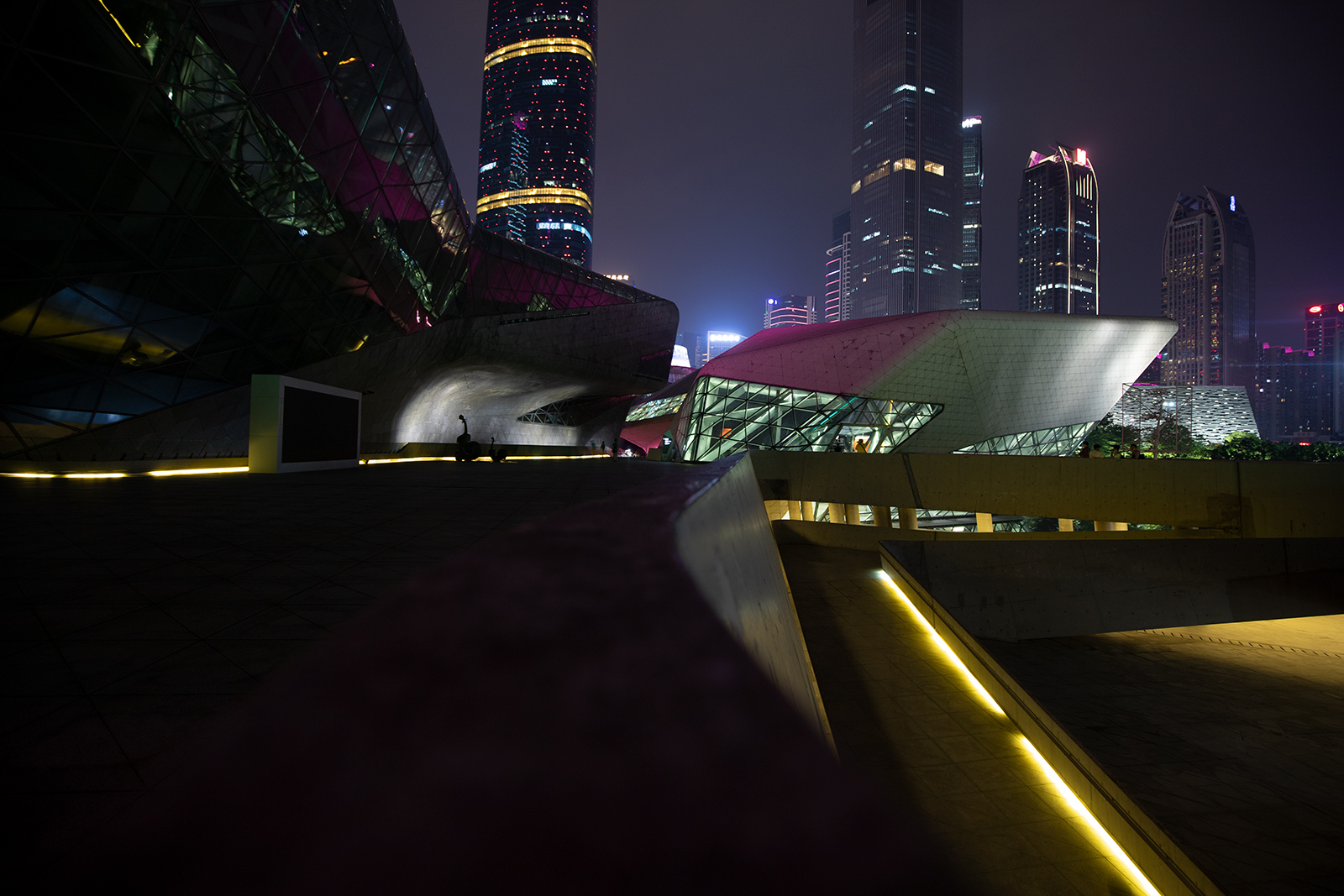 Flowing lines, glass, metal, and concrete – deconstruction and architect's pattern is seen from the image of the building. High-quality stage equipment and ingenious interiors you can find inside!
Climb up to the Canton Tower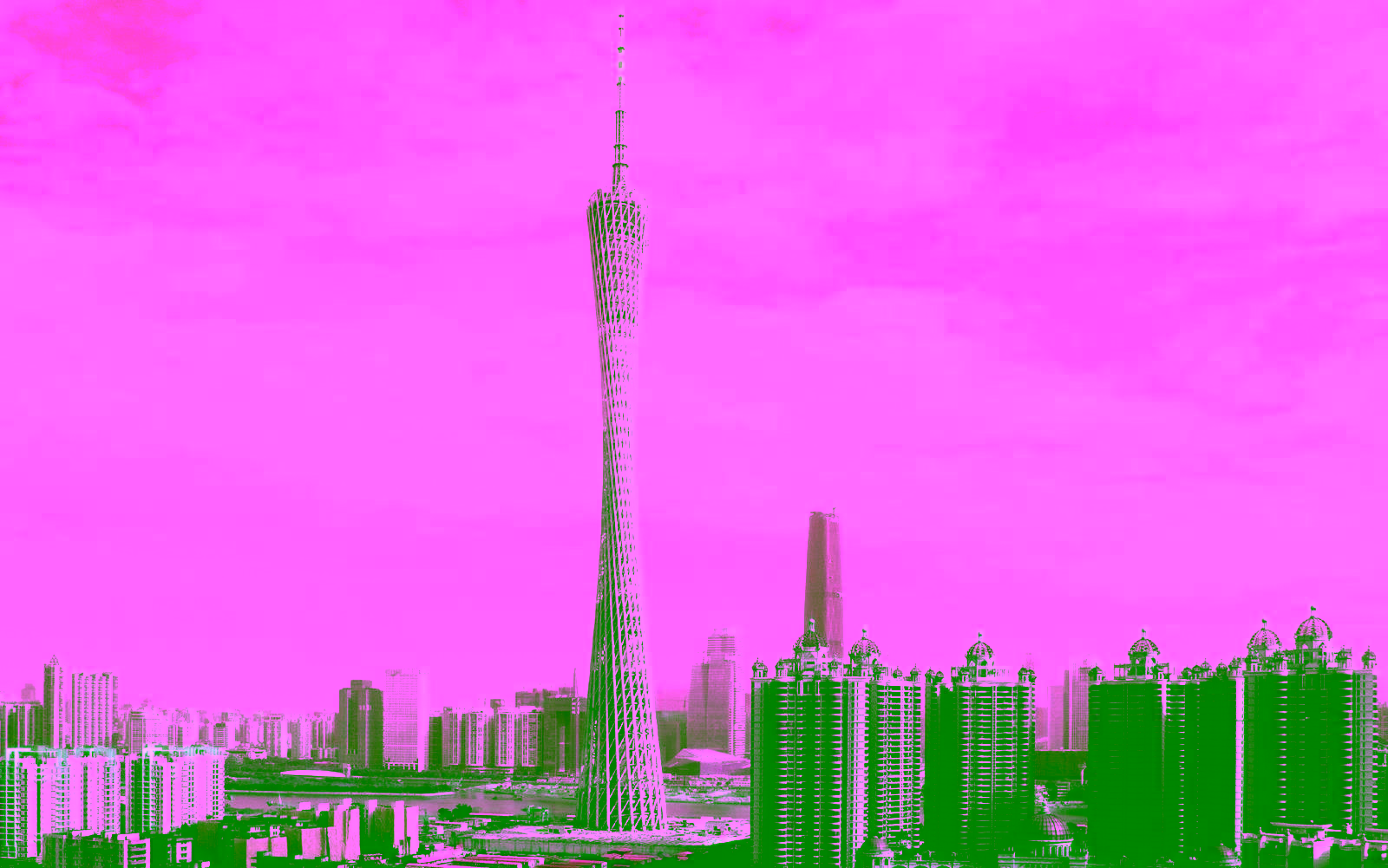 Only if you're not afraid of height! The design of the Canton Tower allows you to enjoy the city panorama from four different levels, the lowest one is 428 meters tall. You can also find a viewpoint on the rooftop and a few restaurants there.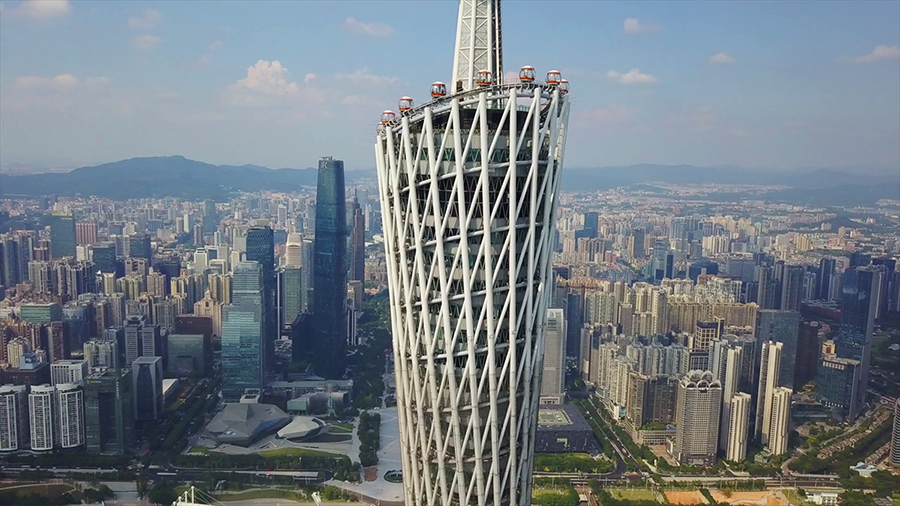 The building was created by one of the largest architecture firms called ARUP. During the construction, they used a hyperboloid lattice shell structural system, which was developed by Soviet engineer Vladimir Shukhov.
Visit a picturesque Buddhist temple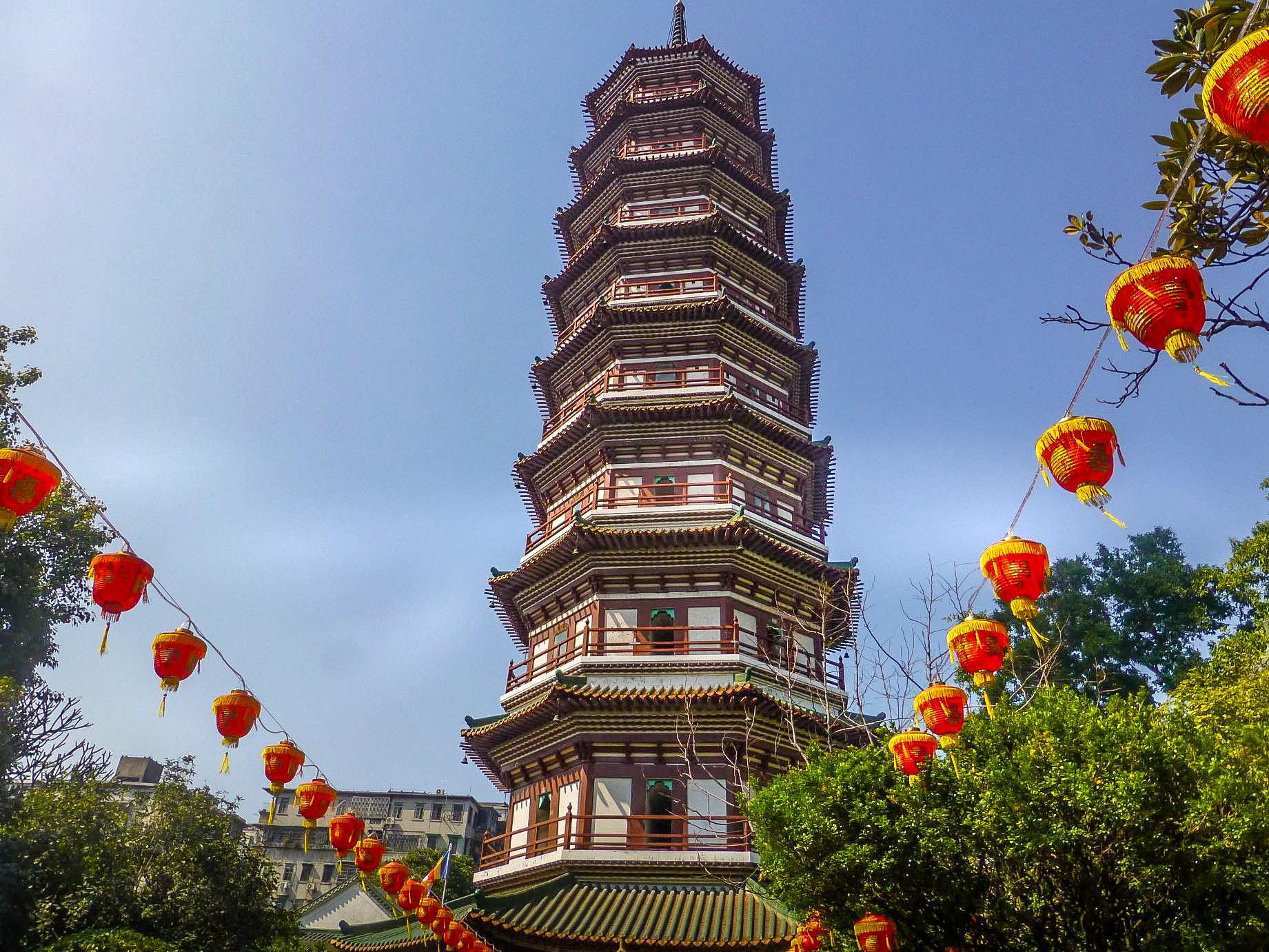 This temple is one of the oldest ones, it was built in 537. There are no banyan trees anymore, they grew here in 1099, and at that time the temple got its modern name. Here you can find the most famous and ancient statues of Buddha in Guangdong province.
The temple is basically a huge complex that also includes two other temples and a 57-meter flower pagoda. During the celebration of Chinese New Year a number of people come here, so if your trip is at the end of January, don't miss the chance to immerse yourself in the fantastic atmosphere of Chinese festival.
Enjoy wonderful sunset view atop Baiyun mountain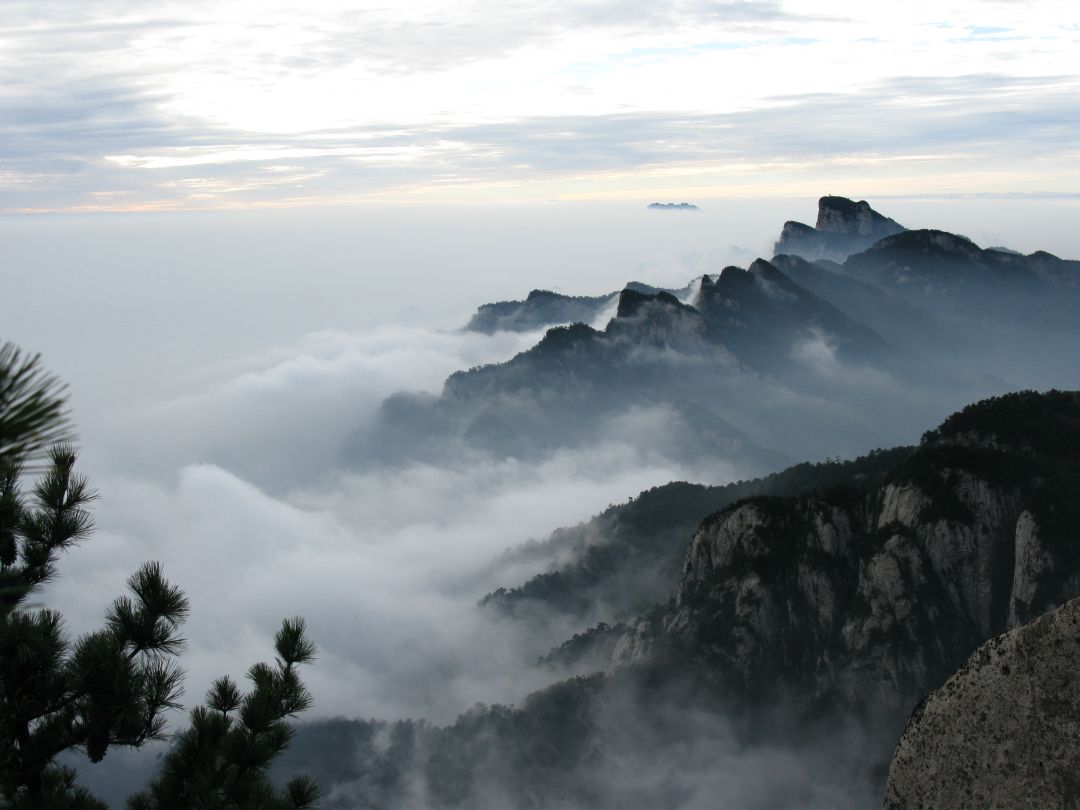 Bayun mountain is a natural habitat and a tourist complex, it is located within the city boundaries and consists of numbers of mountain tops, lakes, temples and a great park. If you want to reach the mountain top with a viewpoint, you can go by a cable railway in a transparent cable car. It's much better then to climb down a mountain, you have a chance to explore some quiet nooks of the park.
Our advice: estimate your time, so you can reach the top at the evening – sunset view here is something incredible!
Go to the island overbuilt by colonists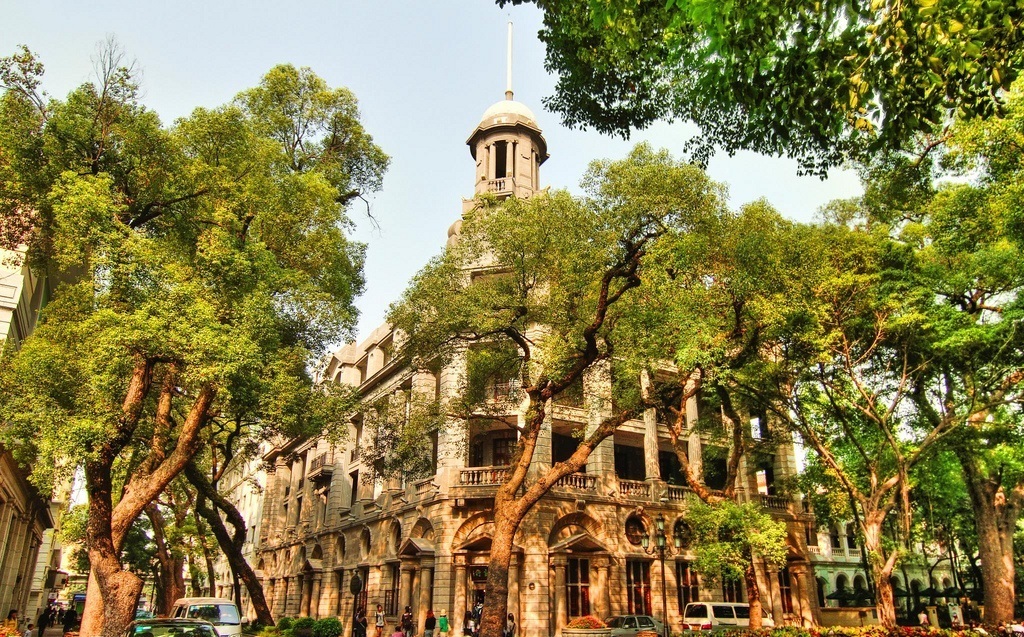 Shamian Island owned by France and the UK for more than 80 years is proud of its European architecture. The area is quite small, only three avenues and five streets, there is no public transport here, but, frankly speaking, you don't need it to explore the place. Fretted mansions, embassies, consular agencies, two churches and other typical colonialist buildings are renovated and attract all eyes. There are lots of cafes and restaurants.
If you finally want to make it up to the island, you can go by subway and then cross a bridge or reach it aboard a ferry.
Relax at one of SPA salons
The entrance fee is about $40, but then you can enjoy the service for all day: SPA treatment, sauna, swimming pool, cinema, etc. What is more, buffet service is available three times a day. Massage is offered at extra cost.
Our advice: our clients are in love with Luhu Jiudian – you can have a rest here or choose another SPA salon: they are really popular with tourists and local residents in China, so there are plenty of them in Foshan and Guangzhou.
Plunge into Guangzhou nightlife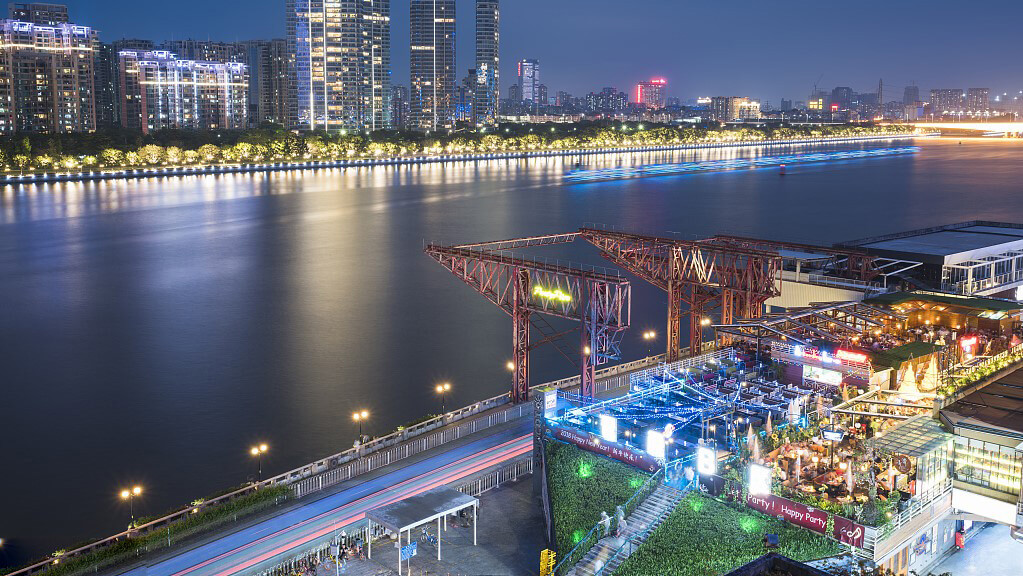 Zhujiang Party Pier is ideal for this! There were cargo piers here, but then they were reequipped, so now you can find a perfect party place. Pubs, restaurants, night clubs, art galleries, and other nice places are located right here.