Haute cuisine: the review of restaurants in Guangzhou selected by the Michelin Guide
We've already written that during the trip our clients can choose a diverse range of meals: from porridge, dumplings and McDonald's cheeseburgers to fried insects and other exotic dishes. This article focuses on gourmet cuisine, so let us tell you about restaurants in Guangzhou selected by the Michelin Guide.
For reference: what does the Michelin Guide mean?
The Michelin Guide is a special top list. It is totally independent and has evaluated the characteristics of food since 1900. Every year Guide's inspectors disguised as ordinary visitors anonymously check thousands of establishments all over the world, they sample meals and beverages and if everything is up to snuff, a restaurant obtains one, two or three Michelin Stars. Even one Michelin Star guarantees that meals at this place won't let you down and the characteristics of food are up to the knocker, on par with this place's usual standard. Restaurants with original cuisine from hereditary chefs and daintith dishes obtain three Michelin Stars.
If food doesn't satisfy Guide's requirements, but it's really delicious, inspectors are able to give two other designations. Bib Gourmands are given to select restaurants that offer great meals for good value (less than €40 each, taxes not included). As the newest symbol introduced in 2017, the Michelin Plate recognizes establishments, which provide a good meal that is capably prepared with fresh ingredients.
Criteria of selection are kept secret, but it's well-known that the Michelin Guide pays attention to meals, not service, interiors and other details. Its inspectors are even-handed and incorruptible. However, if a restaurant obtains Michelin designations, it doesn't mean after that people can relax: if they don't want to be stripped of a Michelin Star at their restaurant (and when we're talking about stripping of two or three Stars the reputation of an establishment will be badly damaged), chefs' culinary skills should remain high.
What about the situation with Michelin Stars in Foshan and Guangzhou?
There are a number of restaurants with reasonable prices located in Asia, some of them are selected by the Guide. For instance, the restaurant with a Star and lowest prices is located in Hongkong, it's called «Tim Ho Wan».
In 2019 the Michelin Guide selected 79 restaurants in Foshan and Guangzhou, most of them offer Cantonese meals. Ten restaurants obtain one Star, and only one restaurant is proud of two Stars. Other establishments obtain the Bib Gourmand or the Michelin Plate. And we suggest you visit the following ones.
Our advice
Before visiting restaurants with one or two stars, it's better to reserve a table in advance, otherwise a restaurant may not have vacant tables.
Jiang by Chef Fei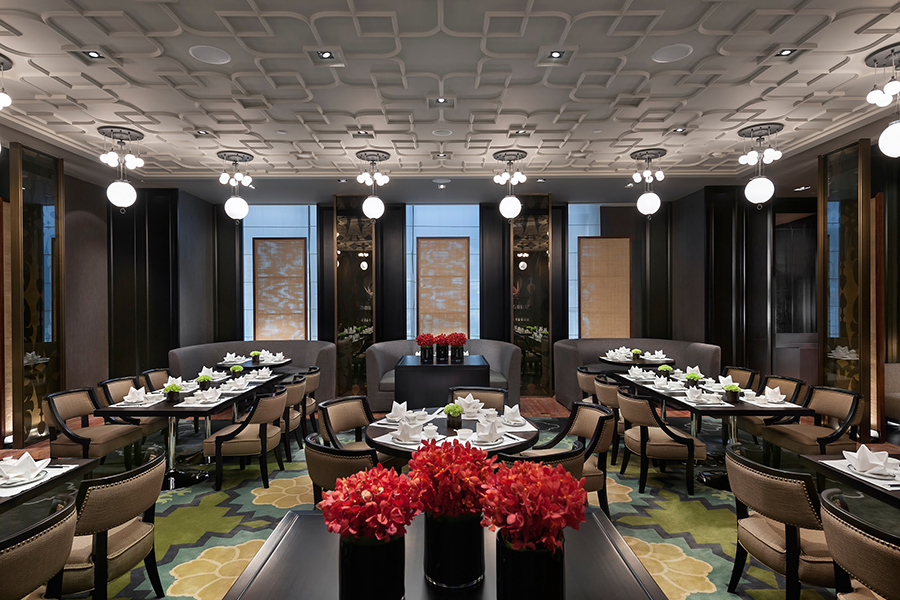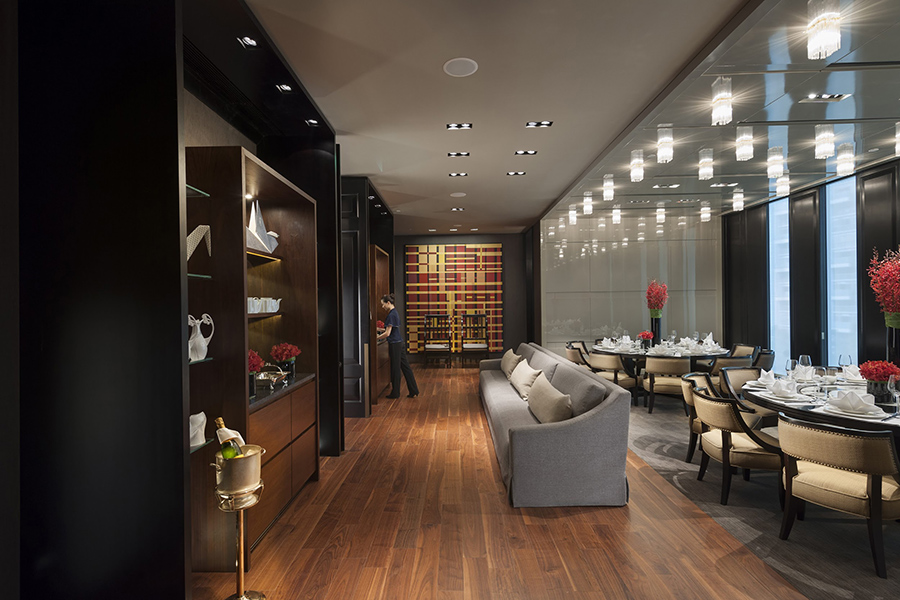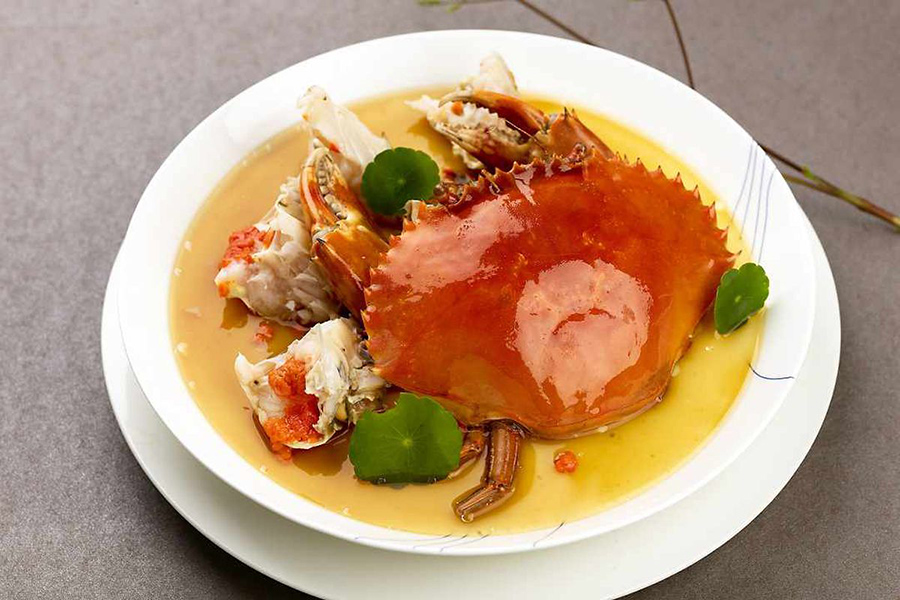 Location: Guangzhou, Mandarin Oriental Hotel (3F, 389 Tianhe Road, Tianhe)
Cuisine: Chinese, Asian, Cantonese
Average bill: 500-1000 RMB (from $70)
Meals to sample: chef's specialty – roasted Wenchang chicken with flaxseed, seared Australia wagyu beef sirloin with pepper and chili, stir-fried crayfish with home-made garlic sauce and braised abalone with Japanese rice and superior soy sauce.
Jade River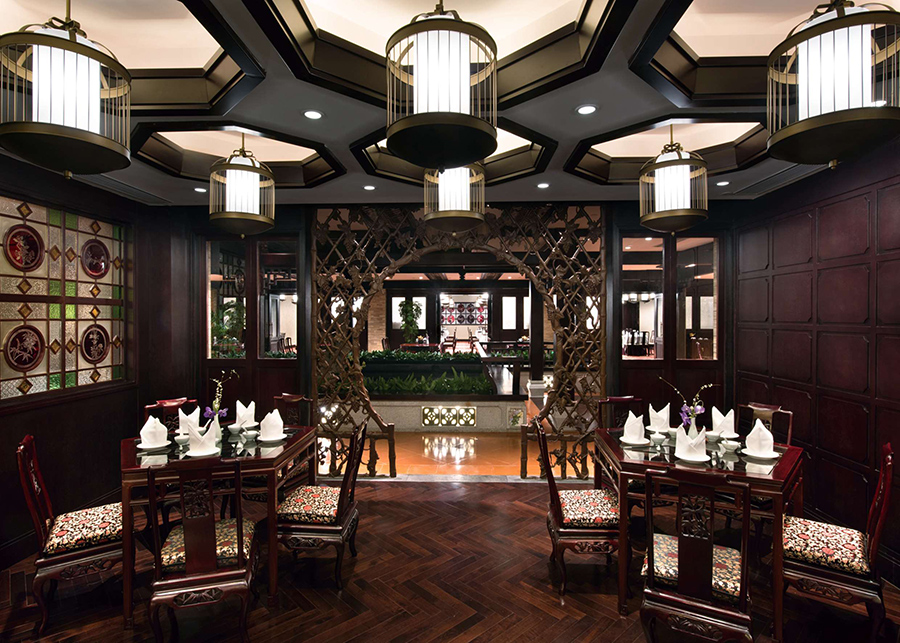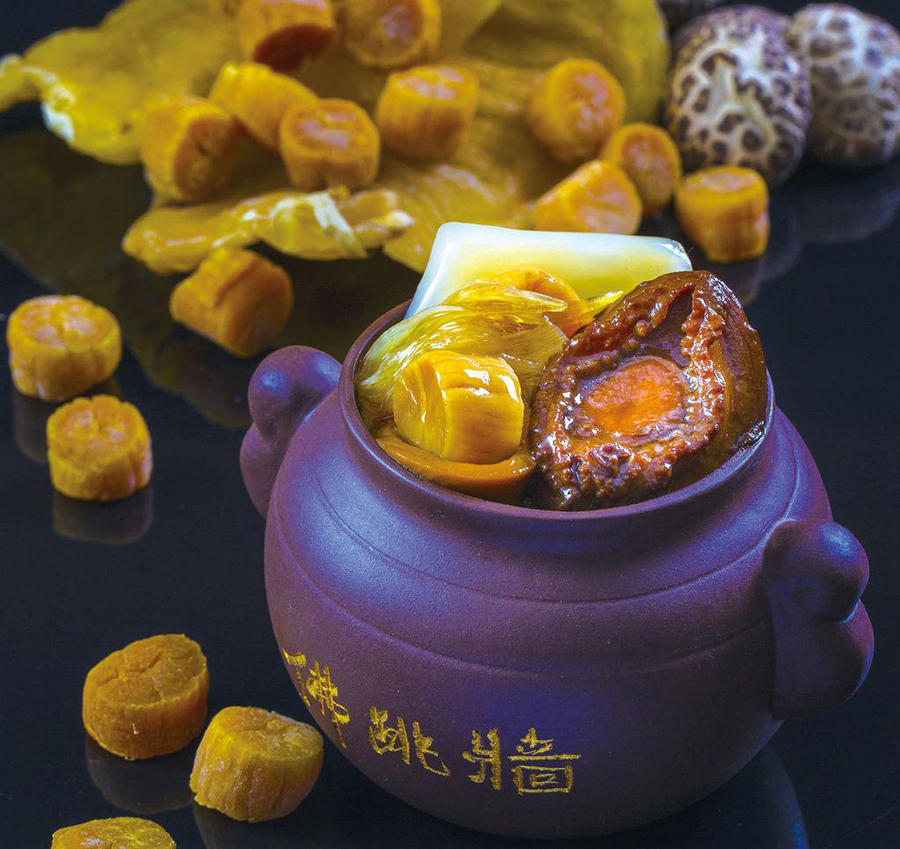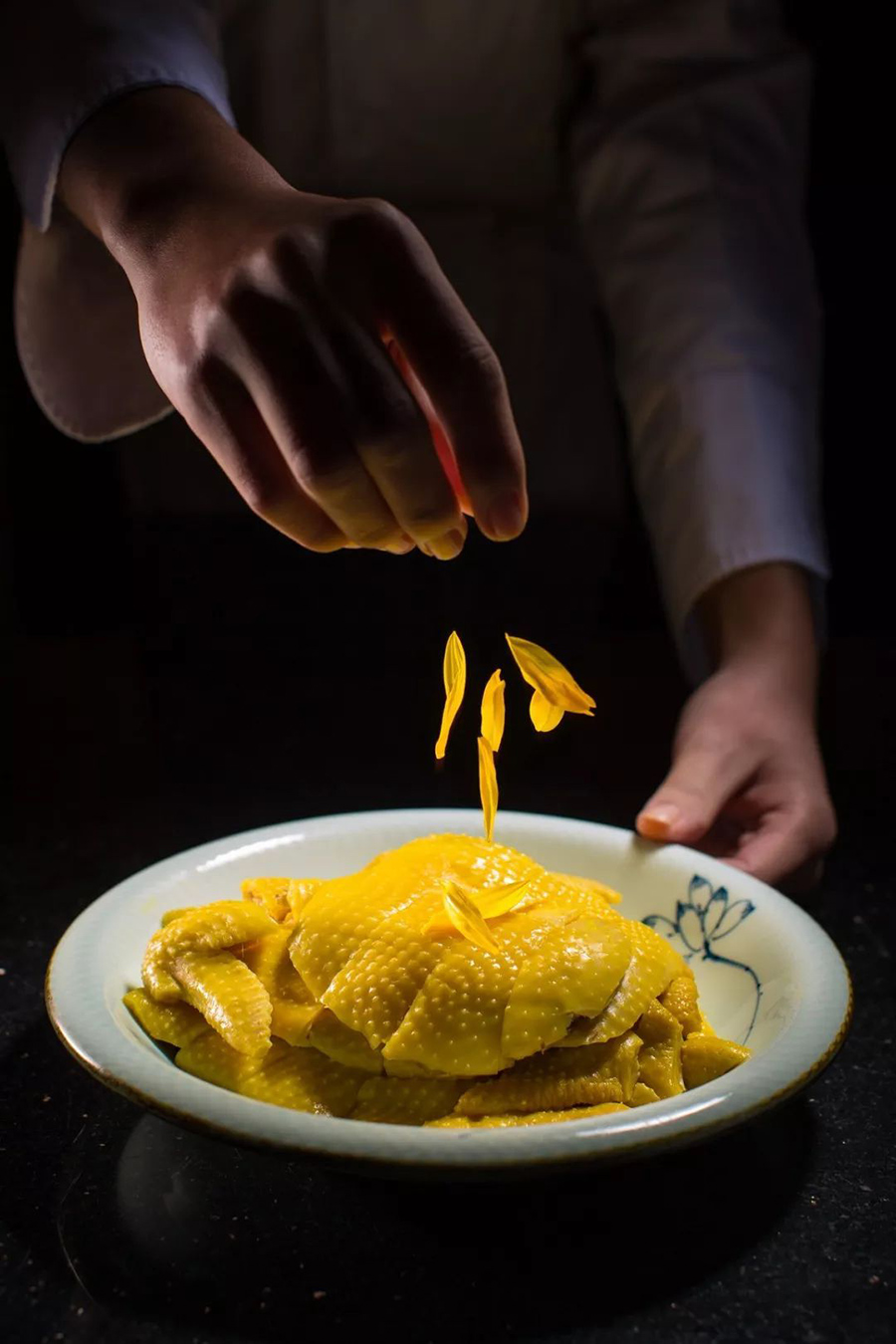 Location: Guangzhou, White Swan Hotel (3F, 1 Shamian south street, Liwan)
Cuisine: Cantonese
Average bill: 200-880 RMB (from $28)
Meals to sample: baked pigeon with lemongrass and salt. If you don't have the courage to eat pigeons, Guide's inspectors advise to order chicken meals (farms supply the restaurant with chicken every day).
Yu Yue Heen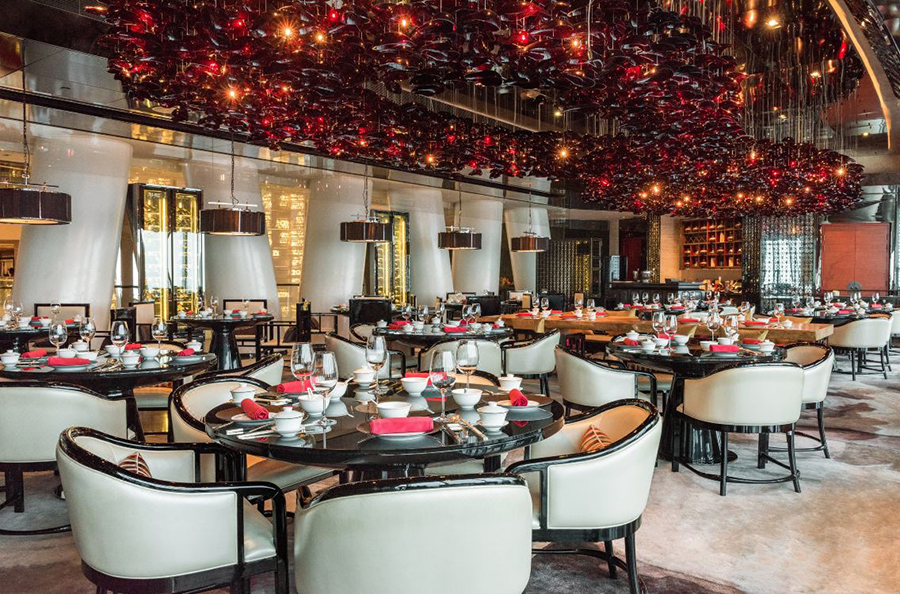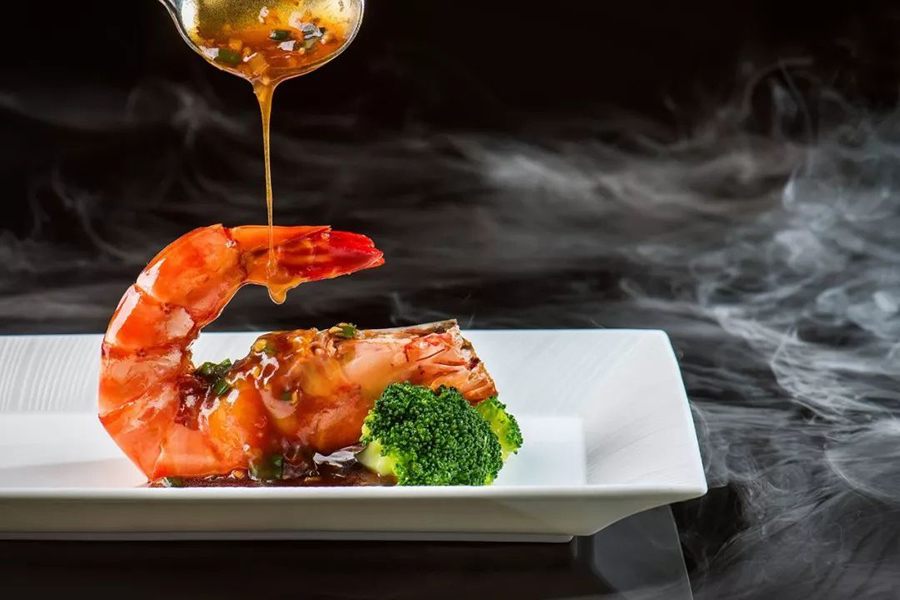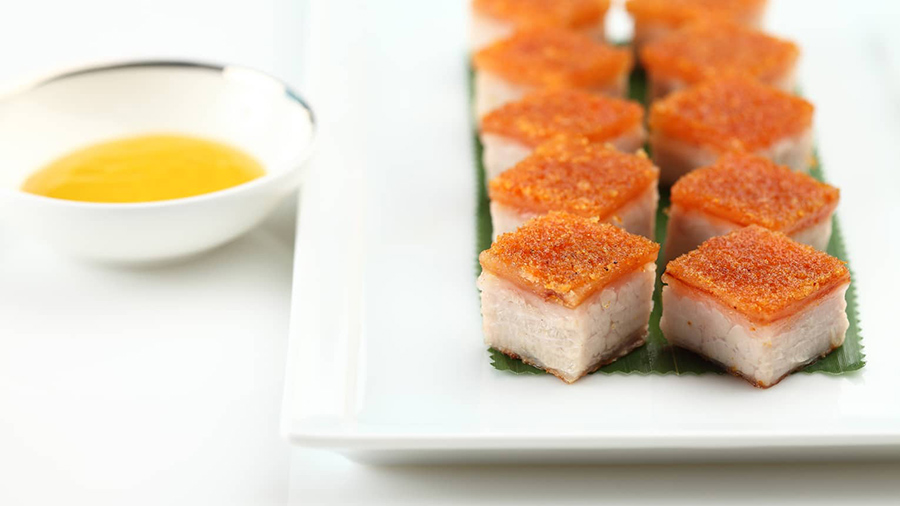 Location: Guangzhou, Four Seasons Hotel (71F, 5 Zhujang west road, Zhujang New Town, Tianhe)
Cuisine: Chinese, Cantonese
Average bill: 250-1288 RMB (from $35)
Meals to sample: chef's speciality – stir fried shrimps with lotus roots and crabmeat.
BingSheng Mansion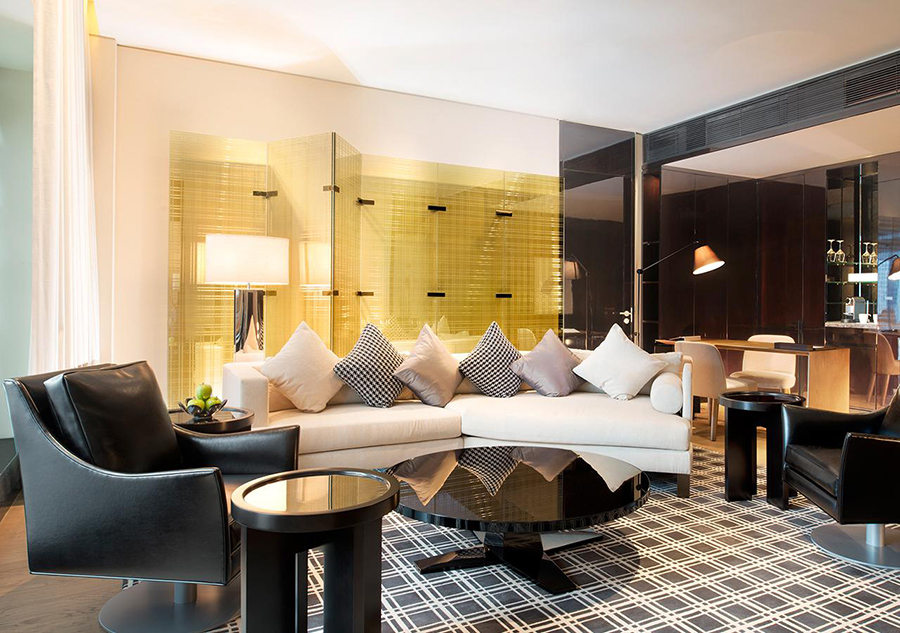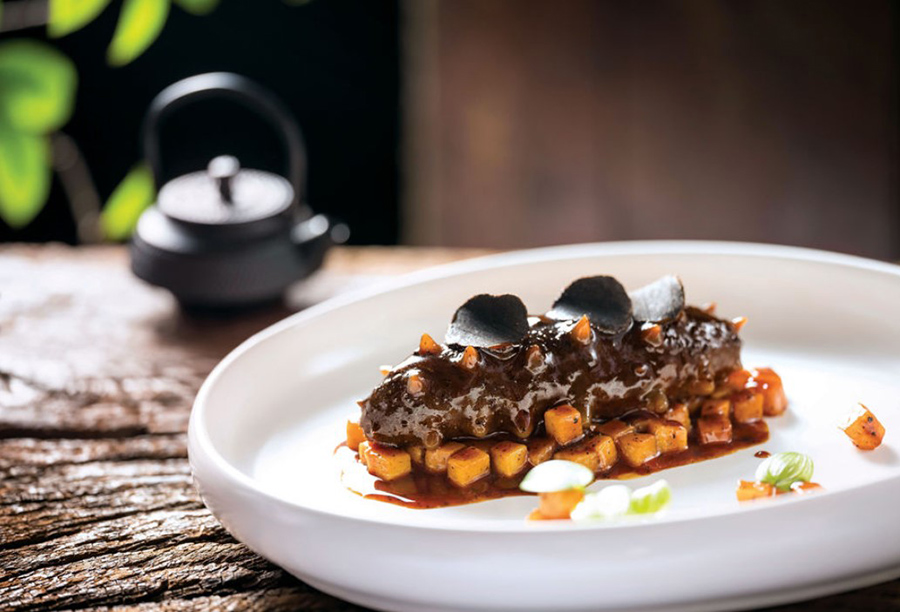 Location: Guangzhou, 5F, Shoufu Mansion, 2 Xiancun road, Zhujiang New Town, Tianhe
Cuisine: Cantonese
Average bill: 80-400 RMB (from $11)
Meals to sample: dim sum, Char Siu pork, special pineapple cookies and fried goose.
Tandoor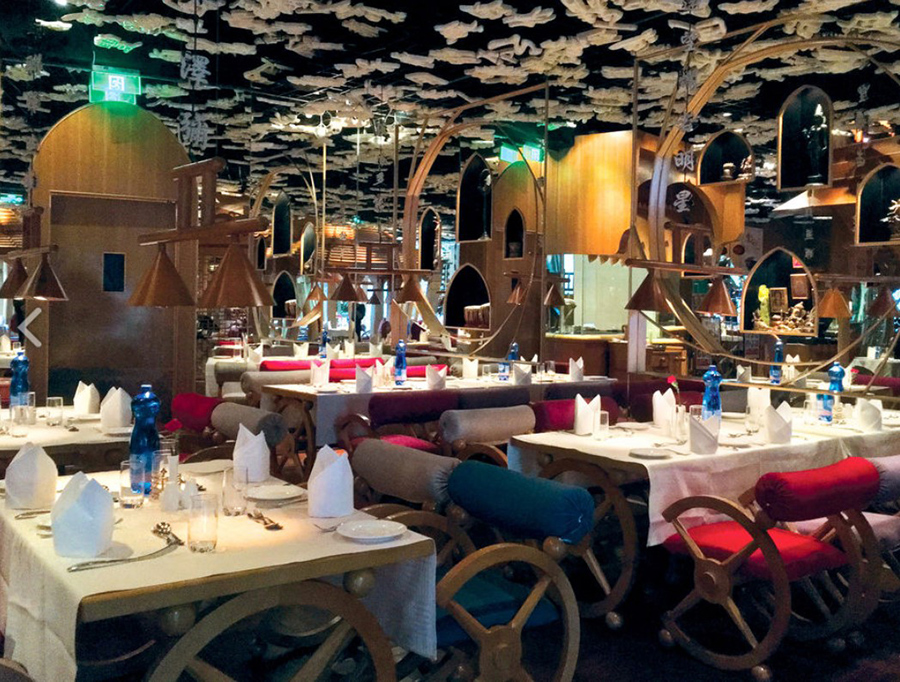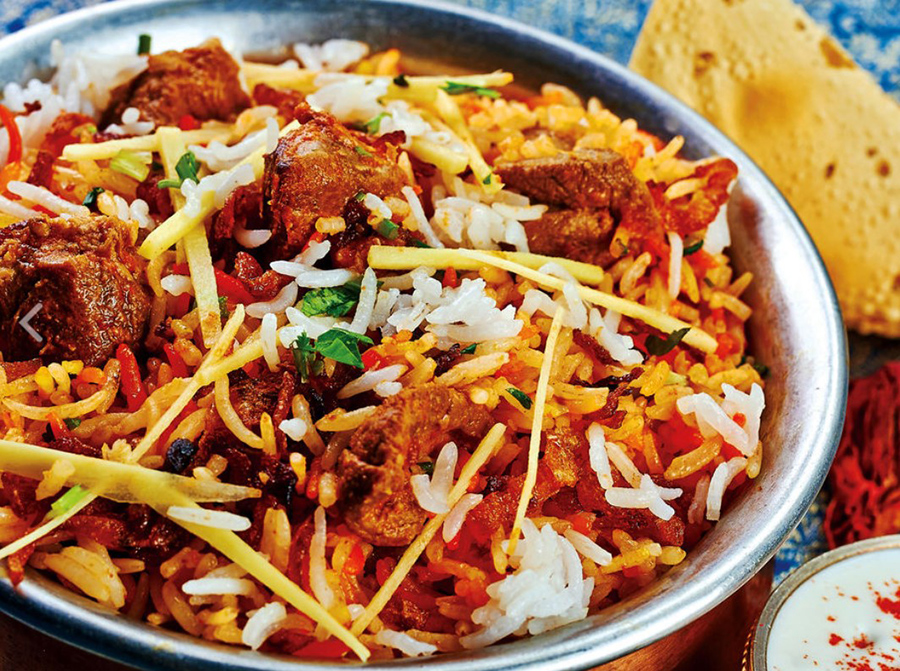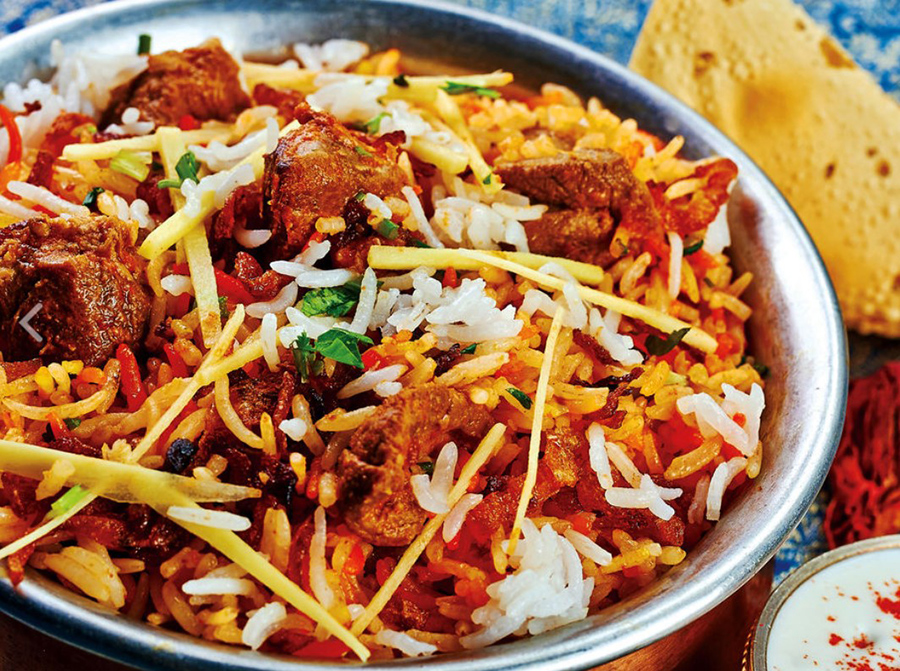 Location: Guangzhou, Asia International Hotel (326 Huanshi East Road, Yuexiu)
Cuisine: Indian
Average bill: 110-200 RMB (from $16)
Meals to sample: Chicken Tikka Masala and Beef Vindaloo.
Xin Tai Le (Haizhu)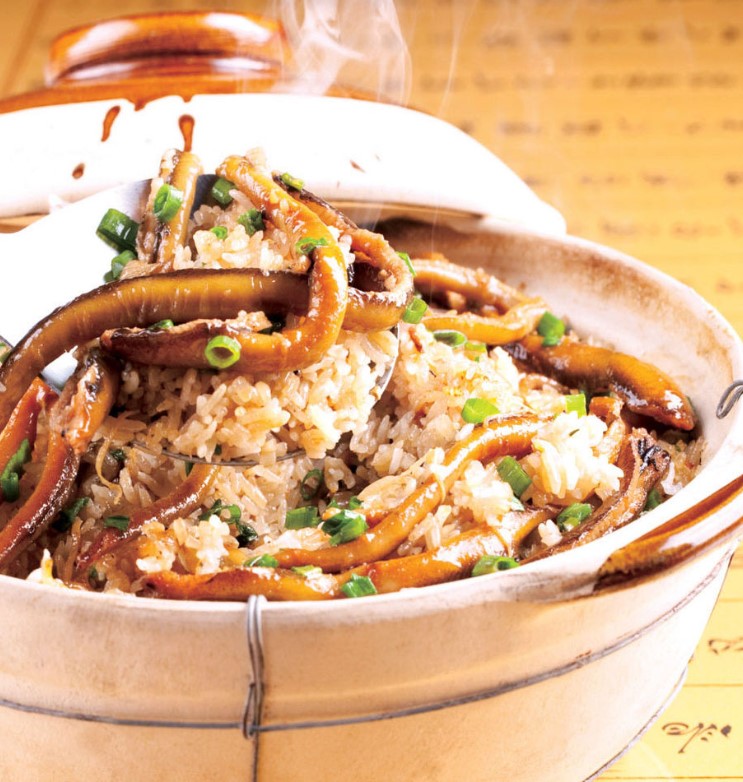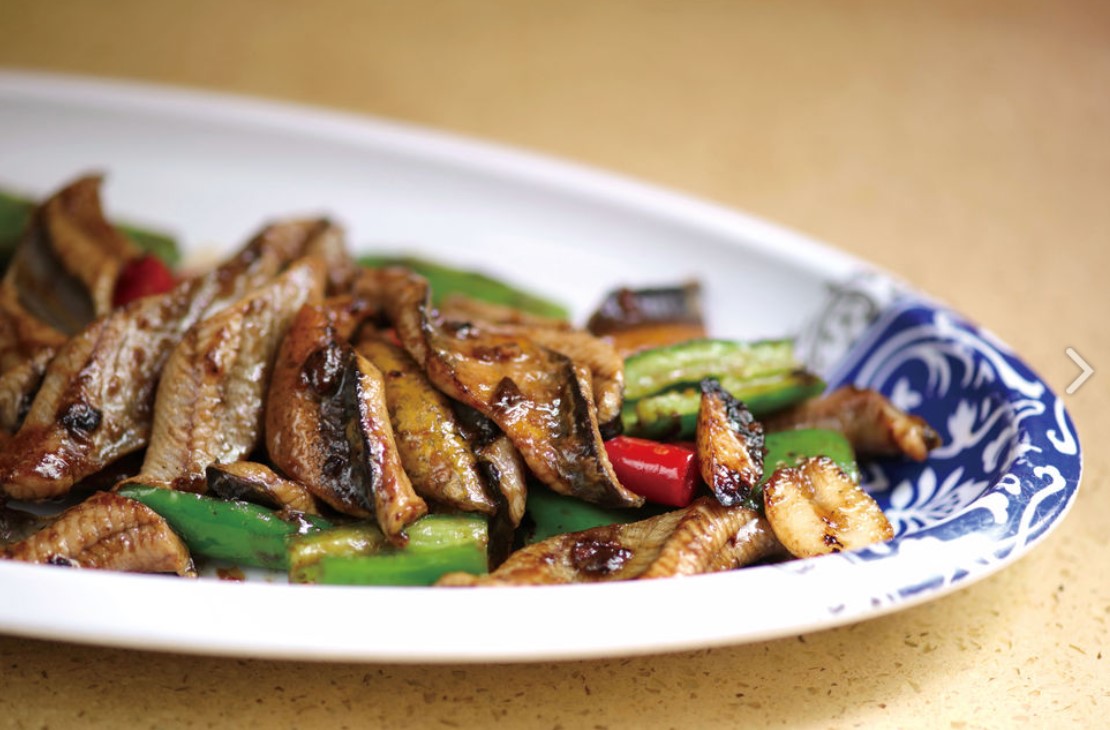 Location: Guangzhou, 2-4F, 93-99 Jiangnan West Road, Haizhu
Cuisine: Cantonese
Average bill: 50-150 RMB (from $7)
Meals to sample: this place is famous for its eel meals. We recommend sampling baked pudding and soup.
Dayang (Wenming Road)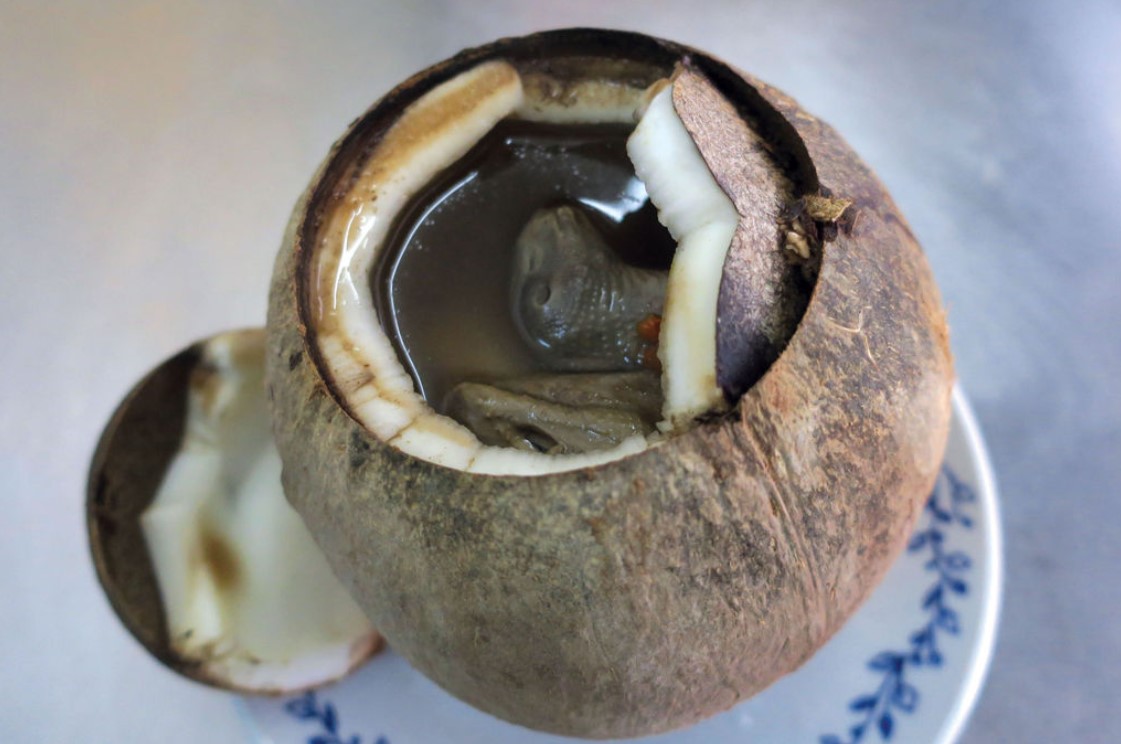 Location: Guangzhou, 160-1 Wenming road, Yuexiu
Cuisine: Cantonese
Average bill: 5-23 RMB (from $1)
Meals to sample: the main meals are soups. Double-boiled chicken soup in a coconut shell and quail soup are in great request. For the admirers of exotic dishes, local chefs cook turtle jelly with milk and honey.